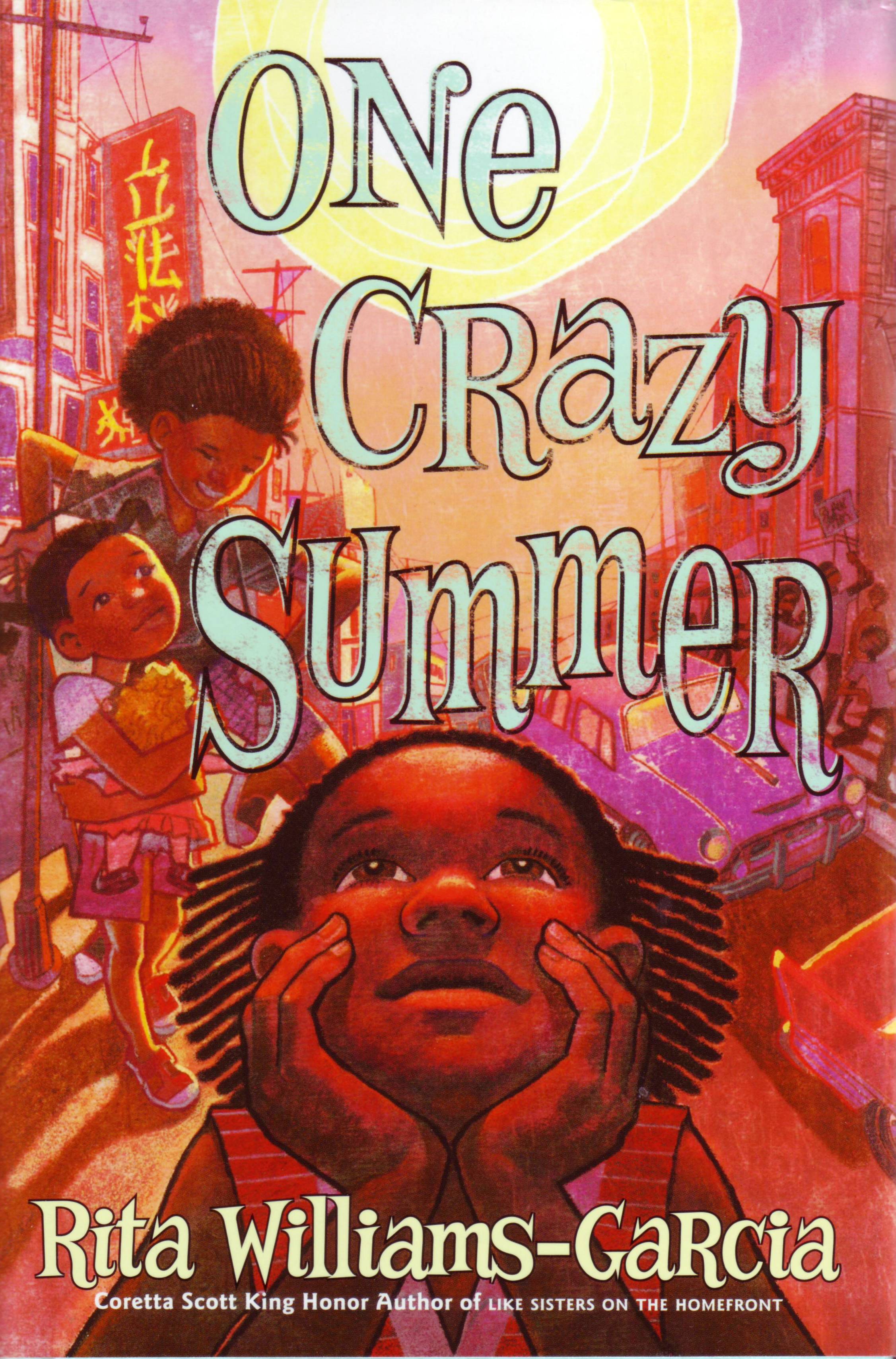 One Crazy Summer by Rita-Williams Garcia is a look inside the Black Panther movement of the 60's. But really it is so much more than that. A Black Panther summer camp provides a setting and frame for the story, but the real story is about eleven year old Delphine and her younger sisters. Their father sends them to Oakland to meet and spend time with their mother, who abandoned them seven years prior.
As children are, the girls are nervous and excited to see their mother, the youngest never even knew her. But they are greeted with the harsh reality that their mother left them for a reason- she is not able to be a good mother.
The book was very emotional, and I completely fell into feeling what Delphine was feeling as she navigated a new environment, looked out for her sisters (essentially parenting them), and tried to get their mother to pay attention to them. Having a seven year old myself, I felt particularly attached to Fern, the youngest, and her innocent but confident view of the world.
One Crazy Summer tackles big issues, namely, what it would be like to have a mother who didn't care one bit about you. That idea was hard for me to imagine and handle, and I wonder how middle grade readers would find it. But I think this book might offer kids a chance to experience compassion for what another is going through. At least, that's what Delphine came to learn, thanks to her mother. And through her, we too can let go of expectations and find compassion for those we love.