I know nothing about Armadillos. Nada. But I picked up the book The Armadillo Trail by Stephen R. Swineburn, illustrated by Bruce Hiscock, because it looked like the kind of book I would want to write.
It turns out it is.
It is a beautifully illustrated story about the life of an armadillo. We follow a small family of female armadillos for several months, as they work to find food and survive the predators of the desert. Eventually, one of the youngsters breaks away and begins to head north to find her own life and mate.
The facts tend to make it a little on the heavy side for me, but my seven-year-old science-minded son loved it. Out of several animal themed picture books we read recently, this was his favorite.
Additionally, there are two pages at the back of the book, where you can read even further about the life of an armadillo.
As with all books from Boyd's Mills Press, I trust that the information presented here is accurate and sound. I was glad this book, and the armadillos in it, crossed my trail, because it broadened my understanding of the world, just a bit by reading it.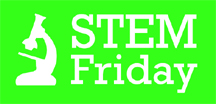 It's STEM Friday! (
STEM
is
S
cience,
T
echnology,
E
ngineering, and
M
athematics)