The book Sky Tree, by Thomas Locker and Candace Christiansen, makes me want to make ART- capitol A, so badly. It is the very thing I would create, if I had the painting skills to go with my passion. There are few words for artwork as special as this.
Then there's the fact that I love trees. I am an outright, unashamed, boldly self-assured treehugger. Literally. I hug trees. A picture book that illustrates one tree throughout a year seems to me, like the artistic version of a hug.
Not to mention that the book's verse is colorful and concise, simple and easy to read. It is perfect picture book form and function. It's
gorgeous illustrations d
raw the reader in, and it's thoughtful words keep her there effortlessly.
Finally, this book blurs the lines between Science and Art, Picture Book and Life, Story and Fact. It questions how we feel, asks us to rethink our perceptions, and brings up sorrow and hope.
All within a short 38 pages.
Science, Art, Trees, Picture book. I think I'm in love.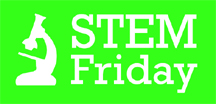 It's STEM Friday! (
STEM
is
S
cience,
T
echnology,
E
ngineering, and
M
athematics)