Redwoods by Jason Chin is a stunning new kind of nonfiction picture book. If you were to read the text only, you would learn quite a bit about Redwood trees. There are well researched facts on every page that will give any reader a good idea of how a Redwood tree grows, why they live so long, and how big they really get.
Just as any decent science book would, t
he facts offered are well written and useful, and work to convey to us all the importance of understanding science.
But what makes this book special, and relevant to our technologically overloaded kids, is the way the text fuses with the watercolor paintings on each page to tell a fantastical story. The pictures give us character, conflict, setting, and plot, without speaking one single word about any of it.
Nonfiction done with style, plain and simple. But, not plain, nor simple... rather, excellent.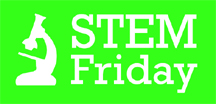 It's STEM Friday! (
STEM
is
S
cience,
T
echnology,
E
ngineering, and
M
athematics)