I Face the Wind by Vicki Cobb, illustrated by Julia Gorton, is better described by saying what it is NOT, rather than what it is.
The concepts it puts forth are not any different today than ten years ago, when this simple science book was published. Science is good like that. This book is not loaded down with facts and figures as it explains wind and air, but rather it is as easy to read as a story and brings science to life with vibrancy. It is also not an experiment book. Yet it brings the abstract ideas of science into the concrete world by including small tests kids can do to learn more about air. And finally, this is not a book I would skip, if I were you. It is science writing for kids at its best... fun, bright, and interactive.
There are of course other books by Cobb that go in a series and promote science exploration and play for kids. I See Myself, I Fall Down, and I Get Wet. You can see more of Vicki's extensive science writing at her website.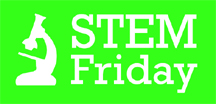 It's STEM Friday! STEM

is

S

cience,

T

echnology,

E

ngineering, and

M

athematics.